KUCHING, MALAYSIA, Feb 27, 2023 – (ACN Newswire via SEAPRWire.com) – Civil engineering specialist Sarawak Consolidated Industries Berhad (SCIB) today announced that the Group's revenue increased by 2.6% to RM66.3 million for the six months ended 31 December 2022 (1H FY2023) compared with RM64.6 million registered in the corresponding period of the previous financial year (1H FY2022).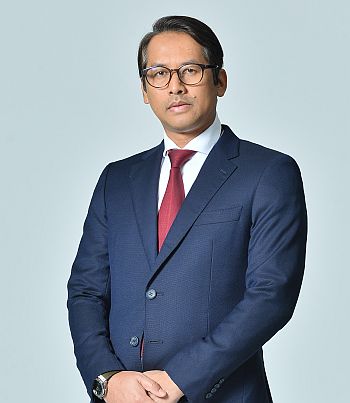 En. Rosland bin Othman, Group Managing Director and Chief Executive Officer of SCIB
The Company recorded a narrower loss before tax (LBT) of RM3.7 million in 1H FY2023 compared with LBT of RM4.0 million in 1H FY2022.
For the second quarter ended 31 December 2022 (2Q FY2023), the Company's revenue decreased 5.6% to RM36.0 million compared with RM38.1 million in 2Q FY2022, while LBT widened to RM2.8 million compared with RM1.3 million reported in 2Q of the previous financial year.
Revenue contribution from the manufacturing business increased 6.9% to RM45.7 million in 1H FY2023 compared with RM42.8 million in 1H FY2022, while revenue contribution from the engineering, procurement, construction, and commissioning (EPCC) business decreased marginally to RM20.2 million compared with RM21.4 million. For 2Q FY2023, the manufacturing business contribution to revenue decreased to RM21.6 million compared with RM23.7 million in 2Q FY2022, while EPCC business revenue contribution remained stable at RM14.0 million.
Group Managing Director of SCIB, Encik Rosland bin Othman said, "Our key manufacturing arm, the leading precast concrete and Industrialised Building System (IBS) producer in Sarawak and Sabah, continues to be the mainstay in terms of revenue contribution. Manufacturing saw an increase in profit before tax (PBT) to RM2.0 million in 1H FY2023 compared with RM0.3 million in 1H FY2022 while manufacturing PBT for the current quarter under review doubled to RM1.0 million compared with RM0.5 million in the corresponding quarter last year."
"The Malaysian economy began 2023 with good momentum, as the economic outlook gradually improves following strong growth in 2022. The construction sector grew 8.8% for the whole of 2022 supported by all subsectors, with the civil engineering subsector turning around to positive growth of 2.7%. Based on these latest developments, we are cautiously optimistic and will continue to leverage on our strength as the leading precast and IBS manufacturer in Sarawak and Sabah complemented with our track record in EPCC projects to bid for jobs."
As of January 2023, the Company has an order book of RM387.96 million with earnings visibility until 2026.
Sarawak Consolidated Industries Bhd: 9237 [BURSA: SCIB], http://scib.com.my
Copyright 2023 ACN Newswire. All rights reserved. (via SEAPRWire)