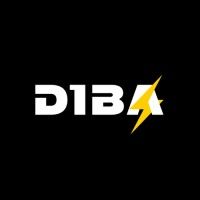 MIAMI, FL, May 19, 2023 – (ACN Newswire via SEAPRWire.com) – DIBA, the first Bitcoin NFT marketplace leveraging RGB smart contracts, launches on mainnet. The launch includes BitMask, a one-of-a-kind, Bitcoin-only wallet that can hold music and art unique digital assets (UDAs), and Carbonado, hosted on high availability storage and cloud services provided by Hut 8, one of North America's largest innovation-focused digital asset miners and high performance computing provider.
Backed by notable bitcoin investors Tim Draper of Draper Associates, Bill Tai of ACTAI Unicorn Fund, Yasmeen Drummond of NIMA Capital, and Erez Kalir of Martial Eagle Fund, DIBA aims to bring Bitcoin utility to the masses through enabling the exchange of UDAs on the most decentralized, censorship-resistant network.
Gideon Nweze, Founder & CEO of DIBA, said, "It's our view that Bitcoin is the only network that is positioned to become the foundation for the next world economy given its decentralized, censorship-resistant, Proof-of-Work design. Bitcoin is designed to be built in layers and this one reason is why we're very excited to announce the launch of DIBA, which enables the exchange of Unique Digital Assets for the first time on Bitcoin. This marks a major milestone in the transition of the internet onto Bitcoin."
Tim Draper, American Venture Capital & Bitcoin Investor, said, "The bull case for Bitcoin assets is in the ballpark of $10bn market cap over the next couple of years. What Gideon and the team at DIBA have built is a testament to the potential NFTs on Bitcoin hold in capturing the creative and sovereign spirit of this next generation. I am excited about DIBA's launch and look forward to their future growth."
Josh Rayner, VP of High Performance Computing at Hut 8, shared, "We are bullish on Bitcoin and the potential of Layer 1 and 2 protocols, and are proud to support DIBA's Bitcoin NFT platform with high availability storage and cloud services on our HPC infrastructure, as part of that evolution."
The DIBA marketplace uses RGB, a Smart Contract Protocol on Bitcoin that enables encrypted transactions, and the Lightning Network to offer free NFT mints, sovereign and private assets, as well as deterministic unhackable smart contracts.
To learn more about DIBA, visit DIBA.io and follow them on Twitter @trydiba.
For media inquiries, please contact Phil LeRoy at (310) 260-7901 or phil(at)melrosepr(dot)com.
About DIBA
DIBA Global builds decentralized application Infrastructure on Bitcoin and the Lightning network. As the first marketplace on Bitcoin using RGB Smart Contract Protocol and Lightning Network to exchange Unique Digital Assets (UDAs), commonly referred to as NFTs, DIBA Marketplace is focused on accelerating art & entertainment utility on Bitcoin. DIBA's mission is to help millions of people own, use and exchange non-custodial digital assets that are censorship resistant while catalyzing access, equity, and fairness. Visit DIBA at www.DIBA.io.
Copyright 2023 ACN Newswire. All rights reserved. (via SEAPRWire)